Ashampoo WinOptimizer 17.0.24.0
Ashampoo WinOptimizer 17.0.24.0
Ashampoo WinOptimizer 17.0.24.0
—————————————————————-
– Superior performance, stability and privacy for your PC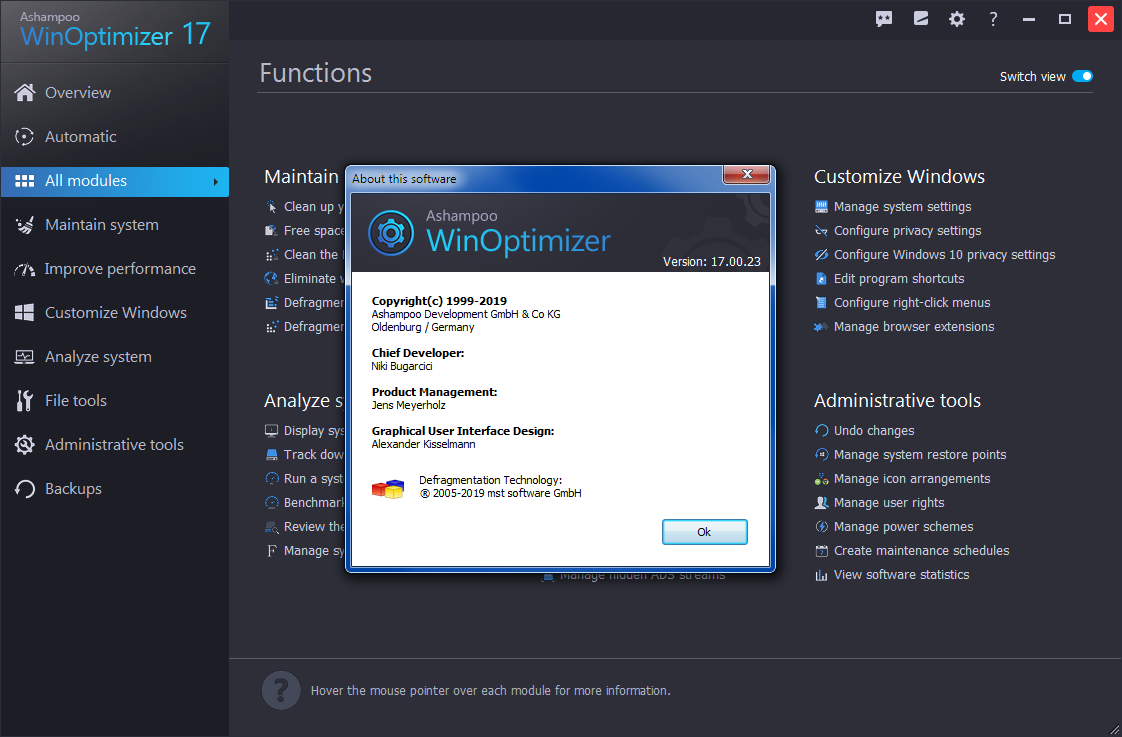 Ashampoo® WinOptimizer 17 cleans, protects and optimizes your PC like no other program can.
Gain new disk space, disable unwanted services and boost your PC performance to the max!
Protect your privacy and customize Windows to your needs. Enjoy steady performance and a lean, secure system!
Requirements
Windows® 10, Windows® 8, Windows® 7
Any computer that supports the above operating systems.
1280×1024 – 100%
Full administrative rights are required to use the program.
An Internet connection is required to activate the program.
The program license is verified repeatedly at regular intervals.
Homepage
https://www.ashampoo.com/en/usd/pin/5606/systemsoftware/winoptimizer-17
Promo
https://www.zimmermann.de
Download
https://cdn1.ashampoo.net/public/zmr/5606/ashampoo_winoptimizer_17_31356.exe
18,3 MB
Promo Key
https://www.ashampoo.com/frontend/registration/php/trial_step1.php?edition_id=mnp9ivpahbkvfdvzacr3qucsfjh04mgi
Serial

Edited 3 hours ago by XyB